We coach top-pair executives to support each other and reinforce each other's language and strategies in the work. Partners gain great advantages through personalized onboarding or a structured opportunity to re-engineer the partnership. Executives then confidently lead with a trustworthy sounding board, clear alignment, and cohesive communication.
The process
How do we do it?
No pair is the same, so we always customize. But we begin with this proven process: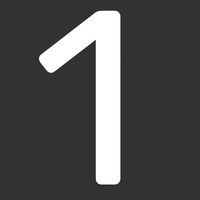 The Meeting
Understanding your context, strengths and goals. Through reflective prompts, a shared leadership inventory, and one-on-one conversations we learn:
How you perceive yourself and your colleague

Your desired outcomes

Your honest concerns and

How we strengthen your partnership protect you and your organization strategically, financially, and emotionally.
As with the Hippocratic Oath: We first do no harm!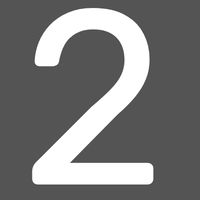 Live Retreat
We come together for two days to build the essentials of a great partnership: clear purpose, defined roles, awareness of strengths and weaknesses, and tools for the open, frequent dialogue that will keep you on the same productive page moving forward.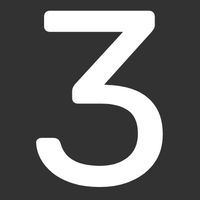 Ongoing Coaching
We meet (in person or virtually) six times over the course of the following four months to take stock of progress and challenges, and to reinforce or extend the learning to build a powerful partnership. We close out with a half-day culminating conversation. The ongoing applied practice and reflection not only strengthens the two of you, but supports renewed clarity and communication patterns that radiate out through the organization.
The best time to build a partnership is right out of the gate, in your first days, weeks or months of working together.
Key Reasons To Onboard by Two℠ ⇒
Generate faster goal attainment and better ROI
Ensure that your teams see a shared vision rather than difference
Generate trust through open communication and deeply align the purposes, vision and values of top leaders
Create a highly achieving and learning organizational culture
Build a partnership where trust and support generate confidence for both partners
Predict inevitable differences in style and practice so they can be managed seamlessly
Develop a new depth and breadth in leadership skills.
Bring humor and humility to the work relationship
Uncover differences and turn them into assets rather than liabilities
Uncover differences and turn them into assets rather than liabilities
Our Onboarding process is customized to meet each client's unique context and goals.
We typically require two days for onboarding and then follow-up with an agreed upon cadence of check-in conversations.
Re-engineering
the Partnership℠
Some working pairs start when the two choose each other and have great chemistry, while others are like arranged marriages in which a board, a merger, or some other force brought them together. Regardless of how they came together working pairs can hit rough patches. Stress can come from changes in the business environment, conflicting values, or political pressures. And what was working – possibly working quite well – no longer is.
LeadingX2 helps executives who never expected they would have to "work on their relationship," and were certainly not taught how in their MBA programs. In our re-engineering program we create a framework and employ tools that have helped key pairs to identify the conflicts (sometimes hidden) that are eroding their trust, self-confidence, and synergy.
We help you re-align, with a core focus on sharing and shared vision, values and strategy. Clarity and alignment here are the sine qua non ("without which there is not,").
We help you together to see with objective clarity the source of your tensions and breakdowns. When trust is broken it must be repaired.
We re-engineer a shared understanding of your roles, strengths, and styles in leading your organization. Competition and friction are replaced by complementarity and synergy.
We teach and practice communication techniques that will promote understanding – and growth – instead of a hardening of irreconcilable positions.
Want to explore the possibility of partnership?
To speak with one of us, reach out today.